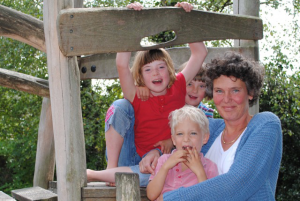 By Renate Lindeman, the spokesperson for Dutch parent group Downpride'
Academics call for non-invasive prenatal test (NIPT) carried out at about 10 weeks to be made more widely available', the Sydney Morning Herald reports. This test can, with reasonable accuracy, detect Down syndrome in early pregnancy from a single drop of blood taken from the mother. Experts warn however, that early testing may also lead to sex-based terminations.
What I don't understand is this: if all children possess the same inherent worth according to UN declaration of Human Rights, then why is selection of female babies viewed as gender-discrimination but termination for Down syndrome hailed as a woman's right in Western culture?
What is wrong with babies with Down syndrome? Are they financially dependent? Do they not hold high paying jobs? Do they bring suffering or other alleged burdens? Before you answer 'yes' to any of these questions, realize that to do so is to seal the fate of female babies in Asian culture. According an old Indian proverb "eighteen goddess-like daughters are not equal to one son with a hump". Just as a daughter's birth is often a cause for great sadness in India, the same can be said for the birth of children with disabilities in our culture.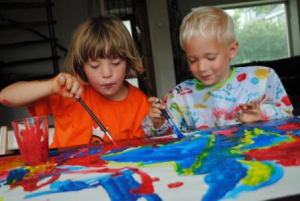 When the doctor told me my newborn had Down syndrome there were no congratulations and a social worker quickly whisked me away to another room. When I shared the news with family and friends there was mostly silence; interrupted by tears.
While the ghost of Down syndrome causes initial disappointment, this feeling doesn't reflect real life experiences of most families living with Down syndrome. It certainly does not reflect my own experience in parenting a child with Down syndrome. Seeing the world through my daughter's eyes; eyes that don't judge or see flaws in others but simply accept and find delight, has enriched my life beyond expectations.
When it comes to the ability to create openness and simplicity in a group, people with Down syndrome score high. When it comes to being loyal towards their employer, taking pride in their job or performing the same tasks for 30 years with the same enthusiasm as was felt on the first day on the job, people with Down syndrome are unrivalled. Independence, a high IQ and the ability for economic achievement may be considered important in our culture, but this does not mean the talents of people with Down syndrome are not needed in our lives and communities. Who decides which human traits are unwanted in society and need to be singled out for selective abortion?
What really goes on during so-called 'informed decision making' is this: every time woman is asked if she wants genetic screening for Down syndrome it is suggested that screening can tell something about the quality of life that is expected. It cannot. A dna-test does not pick-up on birth defects or other health issues that may, or may not be the result of an extra chromosome. Every time a woman is asked if she wants to continue her pregnancy following a diagnosis, she is confronted with the poor social status of people with Down syndrome. Societal relations may be the most important factor in a woman's individual choice.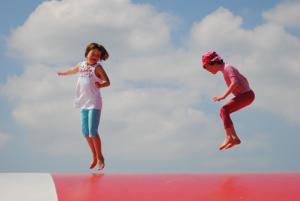 In another part of the world, less poor than India, money is spent researching the effects of selective abortion on women. According to Sølvi Marie Risøy, a researcher at the University of Bergen, selective abortion can lead women to "the limit of what a person can bare". She would like to see a new debate on prenatal diagnostics and selective abortion. So would I.
Referring to the complex position of women in Indian society, Elizabeth Bumiller wrote in 1991: "May you be the mother of a hundred sons". While gender discrimination remains a problem in rural India, in cities the status of women is rising. Giving birth to a girl no longer causes disappointment for many modern couples. As birth ratios are changing accordingly it becomes blatantly obvious that selective abortion is not driven by individual preferences for boys but by societal pressure due to the poor social status of girls. Genetic screening and selection have turned out to be just other, be it technologically advanced, tools in the ancient practice of suppressing women.
I am not the mother of a hundred sons. Nor am I the mother of genetically 'perfect' children. No woman is, or at least no woman should be seen as, an incubator of societal preferred descendants.
I am the mother of one son and two daughters with Down syndrome. I have a right to give birth to a child, unjudged, who may be different. A child whose 'worth' may not be expressed in economic achievements. It is my right to know that this child will be treated as an equal in society and I expect governments to protect that right by fighting discrimination and supporting inclusiveness. They need to do that by investing in the lives of those with Down syndrome, not supporting programs to select them from society. This is how we can ensure reproductive freedom. This is my woman's right.